HK$20 extra discount for first time orders of HK$100 or more
-

Apply this coupon at checkout if you are ordering for the first time at Deliveroo. The minimum order value required for this coupon is HK$100

-

This coupon applies to first time users only.

-

Not applicable when you use this coupon in conjunction with other promotions.
NEVER MISS A PROMO CODE!
YOU WILL FIND EVERY VALID PROMO CODES AND DISCOUNTS
Previous offers at Deliveroo Hk
Best Shopping with Deliveroo Hk Promo Codes and Discounts
Deliveroo is a service that offers to bring you your favourite restaurant food right to your doorstep in the shortest time possible. The idea was initiated by the founder and CEO of Deliveroo, Will Shu. The inspiration hit Will when he was in London in 2013, where he discovered a city with an incredible diversity of great food, but very few of them delivered them to your location. Although wandering the streets of London and immersing yourself in the culture is a fine experience, there are times at which the customer would rather appreciate the convenience and comfort of having the food delivered to them. By offering this service, the Deliveroo network saw a 650% growth in revenue by the year while restaurants that associated with Deliveroo saw an increase of up to 30% thus increasing profits and being able to hire more people thus creating more jobs.
Deliveroo is driven by technology and innovation, which is what separates it from the flock. Customers can track their food on their phones. Our algorithms are evolving each day to achieve the lowest delivery times possible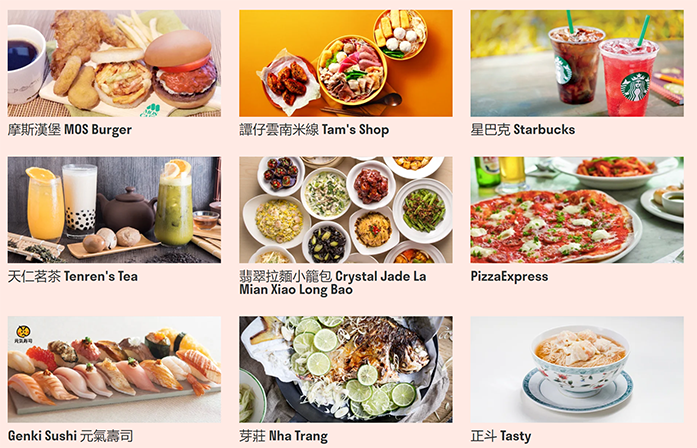 Restaurants affiliated with Deliveroo offer promotional codes that can be obtained and used to avail discounts on food items. These codes can be obtained through select websites, by email or by social media. Deliveroo has a social media presence on Facebook, Twitter and Instagram. You will have to create an account and sign in before ordering any food. You can do so by clicking on the menu option in the top right corner of the home page then clicking on "log in". You will be directed to a page where you're given three options.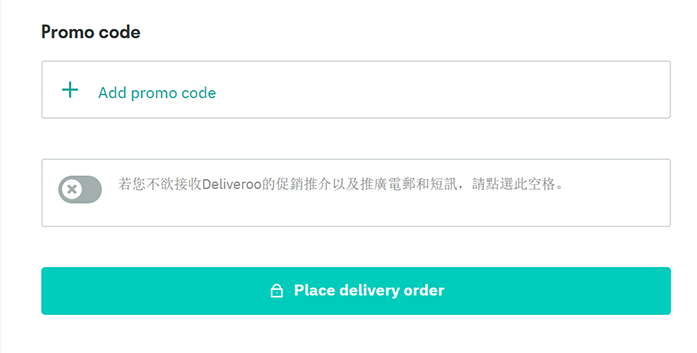 You can sign in via Google, Facebook or your email. By giving your email, you can choose to receive promotional emails from Deliveroo that include promotional codes. Availing promotional codes is quite simple, and you can do so by following these steps:
• Firstly select the restaurant you wish to order from. There is a wide array of restaurants to choose from on the website.
• After doing so, you will be directed to a page that has the menu of the selected restaurant.
• From this page, select whatever food items you wish to order and add them to your order.
• When you're done with your order, click on the "go to checkout" option on the right.
• Then you will be directed to a page where you can enter all the information relevant to your order and on the bottom of the page, there is an option that says "Promo code" below this, click on "Add promo code" and enter a valid promotional code to avail its benefits.
Being a service, the main goal of Deliveroo is not to be the best service ever knows but to be a service that customers can rely on and trust. To do so, Deliveroo crafts every aspect that affects the customer in a way to maximize facilitation and to minimize any inconvenience.
Deliveroo offers payment via credit cards which are charged upon the checkout of an order. There is no cash on delivery option to make the process simple for both customers and the riders at the end of the day. Feel free to tip the riders in cash though. In the case of the cancellation of any order, if the restaurant has not started preparing the food, the customer may directly cancel the order by using the "Order help" option. If the food has started to be prepared, the customer may get in touch with Deliveroo, also through the "Order help" option. If something is ever wrong with the customer's order, they may use the "Help" function in the Deliveroo app to speak to the customer service team and report any issues. This is not likely, however, since Deliveroo carefully inspects the order from checkout to delivery.
The use of the Deliveroo website is quite simple as the team lays emphasis on the website being user-friendly and to keep the interface easy to use. You could scroll down and find a wide variety of options in all categories of food that would make someone want to order food even if they were not initially planning to. There is also an "order history" option that shows previous orders made from an account in case of ordering from the same restaurant again. This can be accessed by clicking on the top right "menu" option and then clicking on "order history". This way, the customer cannot miss any place they previously ordered food from and wish to do so again.
There are also categories for specific audiences, for example, Halal, Indian, Breakfast, Dessert and many more. Deliveroo is always aware of diversity, and the range of foods offered at the website is intended to cater to anyone's food desires, regardless of geographical location.
Additional benefits can be obtained by using an Watson Wine coupon, ior a Jd.com promo code. Insert it in the cart to get immediate savings!